Closing your property damage or property loss claim and getting you back up to speed is our first order of business.
ACM handles all major types of commercial and residential property losses. When you or your client sustains property damage, the ACM team of property experts quickly inspects and evaluates the loss, providing timely communication while retaining the experts and consultants to resolve each claim. We also provide claims services for your inventory or equipment in-transit, covered by an inland marine policy. ACM utilizes a coordinated approach whenever a catastrophe strikes, whether we are responding to an earthquake, large fire, hailstorm or hurricane.
Of course, not all property damage is caused by Mother Nature. We also handle claims for man-made damages covered under your client's or your crime policy, whether committed by an employee, an outside culprit, or a nameless cyber hacker halfway across the globe.
CONTACT
P.O. Box 9060
Carlsbad, CA 92018-9060
TOL 800.453.8610
FAX 760.827.4939
Hours of Operation
Mon.-Fri. 8:00 AM – 5:00 PM
PST
ACM specializes in these niche markets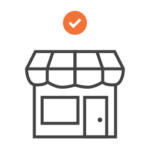 DIFFERENCES IN CONDITIONS