No matter what the liability claim, we'll help you get it solved, efficiently and as quickly as possible.
When a liability claim is presented against your business, you're faced with an immediate challenge with possibly far-reaching results. ACM's designated account managers work closely with you to complete the initial investigation in a timely manner by contacting all parties, conducting interviews and inspections and responding to the needs of the injured party.
Our staff evaluates coverage and liability while aggressively pursuing subrogation opportunities. Claims that have an identified element of fraud are assigned a special unit investigator who works with the claims adjuster.
CONTACT
P.O. Box 9060
Carlsbad, CA 92018-9060
TOL 888.799.2919
FAX 877.895.1440
Hours of Operation
Mon.-Fri. 8:00 AM – 5:00 PM
PST
ACM specializes in these niche markets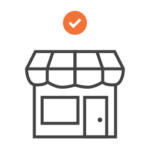 BUSINESS OWNER'S POLICY (BOP)
AUTOMOBILE COMPLETED OPERATIONS